Cannabis is used for a wide range of recreational benefits. It helps with enhanced relaxation and improved well-being. Even with its benefits, using weed can be pretty expensive. So, what do you do when you want to maintain your consumption without compromising on quality?
There's a lot of information about the use of marijuana that isn't known to the public. Companies like Green Bee Life are trying to bridge this information gap by providing educational resources about the consumption of cannabis. For example, did you know there are affordable ways to consume weed without lowering the quality of the experience? This article looks at that. Keep reading to learn more.
How To Use Cannabis On A Budget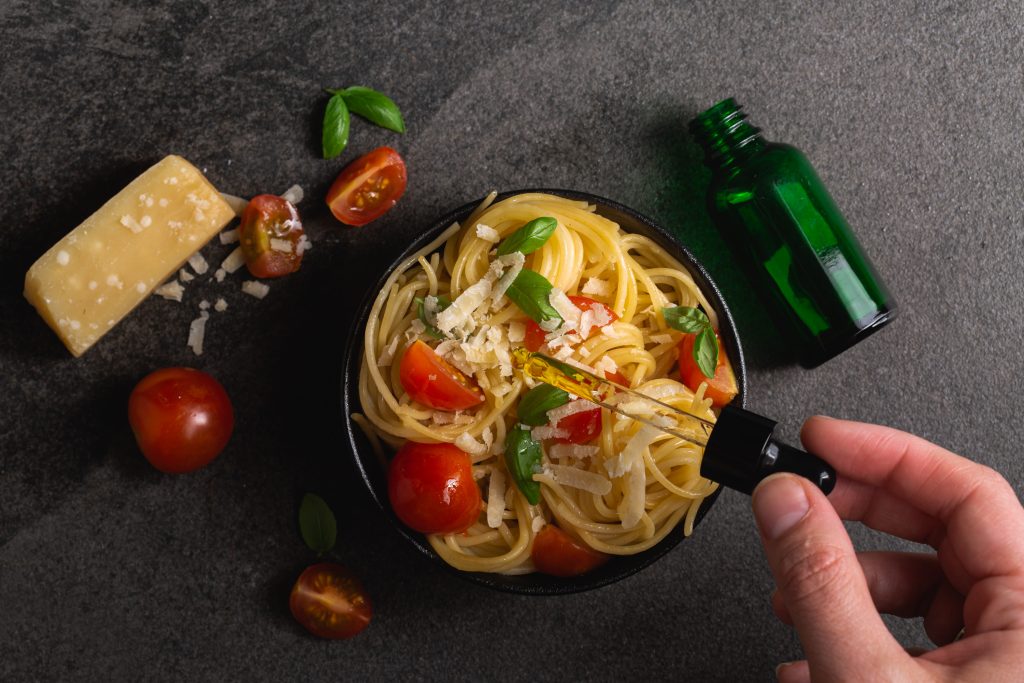 If you're running low on your stash and don't have money to restock, here's how to consume the remaining cannabis on a budget. These tips are also for people looking to build a culture of efficiently consuming weed without hurting their pockets.
Please note that using weed on a budget is a preserve for recreational use only. People using medicinal cannabis should consult their doctors before changing their dose or use. Keep reading to learn more.
1. Make DIY Smoking Accessories
One remarkable way to get creative with how you enjoy cannabis is by making homemade smoking accessories. Using everyday household items like aluminum cans or plastic bottles, you can make pipes or bongs at home.
These accessories are cheap to make yet functional. They also add personality to your sesh since you can design them to fit your creativity. You can decorate them, add stickers or paint them to your preference. Due to the creativity of making these smoking accessories, they'll be perfect for special occasions when everyone's taking hits off your custom-design props.
2. Customize Your Buds
Try rolling a joint with different buds to customize your flower. It adds unique flavor profiles into the mix and conserves weed. Each strain also can be used in its specific way, like using indica for relaxation and sativa when engaging in energizing activities.
You'll need strains, paper, filters, and some sticky glue to make the customized rolls. These rolls have a greater high effect since adding more than one bud type might affect how much THC gets released. You, therefore, get to enhance cannabis consumption without using a lot of marijuana, which saves you money.
An extra tip is that spirals, circles, or even intricate 3D design rolls produce a greater high. Besides, they also look pretty cool. Not having control over the THC levels of your marijuana can be stressful. You want to ensure you don't overdose. That's why you should consider experimenting until you find what works best.
3. Create A Cannabis Cocktail
Cannabis cocktails are another way to maximize the high without consuming excess cannabis. You get to enjoy the high of the vodka and that of THC. Dissolve your desired cannabis strain into the vodka alcohol of your choice. Add your favorite fruits, herbs, and spices to flavor your marijuana-infused cocktail.
The possibilities are endless with these kinds of cocktails, so get creative and find out what ingredients work best together. Whether sweet, sour, or bitter, all can balance out depending on how much THC you use. Cannabis beverages are also a way of consuming marijuana without having them taste overly "green" or herbal-like
4. Use A Vaporizer Pen   
Vaporizers are a more beneficial alternative to traditional smoking methods. Vaporizing flowers releases their active compounds without burning any plant material, which produces carcinogens. It makes each session more pleasant and helps conserve weed since less gets wasted. 
Many portable vape pens are affordable nowadays, costing anywhere from 20 to 50 dollars. They offer great value for money and convenience at home or even on the go if needed. It ensures maximum efficiency when consuming cannabis, no matter where you are.
5. Utilize Aroma Therapy To Help Set The Mood   
Creating the right atmosphere before indulging in marijuana is as important as choosing quality products. You can incorporate aromatherapy by introducing scented candles, incense sticks, and essential oils, all relatively cheap items.
It creates the perfect ambiance that helps transport you into another realm. Time stands still, and all worries drift away, leaving only peace and serenity. The effect of your weed is enhanced without having to use more than you need. What more could you ask for?
6. Make Infused Cooking Oil   
Using infused cooking oils, you can make marijuana-infused edibles without breaking the bank. Follow the step below to make cannabis oil,
Step One: Add one cup of decarboxylated cannabis flowers into two cups of oil (coconut or olive works best).
Step Two: Place the mixture on low heat and slowly simmer for about an hour until all cannabinoids are extracted from the plant material.
Step Three: Once finished, strain out all solids using cheesecloth before pouring them into glass jars or containers. It will provide enough cannabutter for several weeks when stored in a refrigerator.
With the cannabis butter, what's left is to experiment with recipes. You can bake and cook anything by substituting regular butter with this delicious infusion. Consider making brownies, cookies, or savory dishes like tacos and lasagna. Don't limit yourself to these dishes, though. Enjoy whatever culinary creations that will come forth during each unique session.
7. Try Cannabis Concentrates   
Another way to enhance your cannabis experience and do it cheaply is through concentrates. Cannabis concentrates offer more powerful effects than traditional flowers due to their higher THC content. They're incredibly potent forms of consumption, meaning less weed gets wasted since small amounts per dose are enough.   
8. Look Out For Discounts And Loyalty Programs   
Loyalty programs and discounts can help you save more on your favorite products. Users can enjoy offers at dispensaries or online stores with special deals for repeat customers. For instance, if a store offers a 'buy one, get one free' deal, stock up.
Social media platforms are also great for finding coupon codes and promotions. Taking advantage of discounts and coupons makes shopping more affordable than without incentives.
9. Join A Cannabis Social Club   
Finally, joining a cannabis social club can also open up new opportunities. Such clubs typically charge membership fees that are relatively inexpensive depending on the group's size and the activities they offer.
In these gatherings, you'll meet fellow enthusiasts who share similar interests and make connections within the industry by networking. It'll be great having access to diverse perspectives when considering how best to approach consumption. It could include learning about new products and getting advice on the best strains for certain conditions.
Conclusion
You can find many ways to enhance your cannabis consumption experience without hurting your wallet. From DIY accessories to trying out different types of concentrates, these methods can provide gratifying experiences. When done right, they conserve your weed too! Next time when planning a sesh, try out some or, even better yet, all of these affordable options.