Many on the cannabis scene are always looking for stronger and more potent products. To keep up with demand, breeders are putting out plants with higher amounts of THC, with many new strains topping 30%.
However, that has consequences, such as building a tolerance that makes it more expensive to get the same response and can make you useless for the day or night, depending on the strain. To put that in perspective, it was less than 10% 10 years ago, and levels were lower than 2% in the 1980s. 
Most cannabis users find anything over 25% too much to handle. The potent plant's claim to fame is that it doesn't leave you passed out. Most cannabis users find anything over 25% too much to handle.
Indica or sativa, when you're over 25%, it doesn't matter because you're on a whole new level, and often one that's enlightening but won't get you further than your couch.
It doesn't have to be this way.
You can even use a strain with a high THC count. Micro-dosing is an excellent way to get the relief you need without the intense buzz you can live without. We spoke to Cara Robinson from https://www.vapeelevate.co.uk/>Vape Elevate</> to help understand why many people are now micro-dosing.
How Does Micro-Dosing Work?
Micro-dosing is a recent trend in the medical industry, where experts are using lower doses of drugs to achieve similar effects.
Many people who microdose with LSD and psilocybin have reported that it improved responses. The benefits can range from more sustainable energy levels and mood stabilization to improved cognitive functioning and memory retention. 
Will Micro-Dosing Meet My Needs?
Micro-dosing can produce the benefits of cannabis without having to experience a high. Most people that microdose credit their smaller amounts at a time with helping them get through their day by sharpening focus, reducing stress, and alleviating pain.
These benefits are in stark contrast to users choosing to consume large quantities at a time. They often have trouble completing day-to-day tasks because the cannabis is so potent.
Research About Micro-Dosing Cannabis
Studies are still slow-coming. However, they go back further than you might think. In 2013, researchers found low-dose vaporized cannabis provided significant relief for patients with neuropathic pain. Additionally, Rolling Stone magazine wrote about micro-dosing cannabis as early as 2017.
Dr. Allen Frankel, a cannabis doctor in Los Angeles, explained,
"A quarter of my patients are taking less than 3 mg of THC a day. In all medicine, with all drugs, you look for the minimum effective dose. Period."
How Much Should I Use At A Time?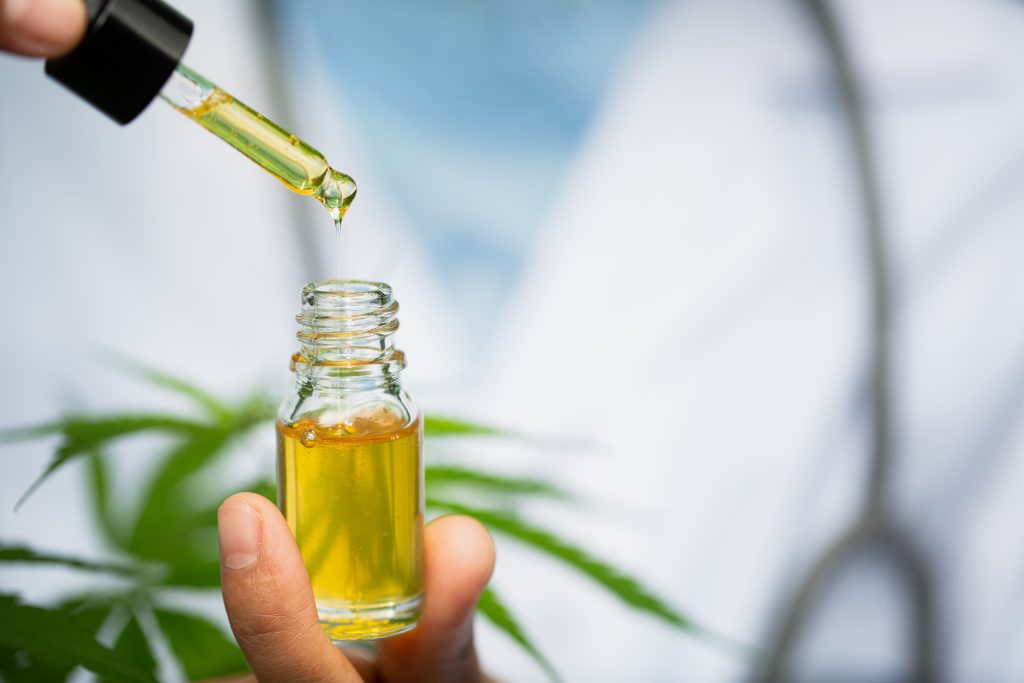 There's no specific beginner's dose. Micro-dosing, even for experienced users, is different for every person. Experts always caution people to start low and go slow. For example, start with .5mg and move up until you get the response you want without the side effects which you don't need.
If you're a regular cannabis user, you'll want to take a 48-hour break to reset your body's tolerance levels. 
Choose A Method To Microdose
There are several ways to microdose cannabis. Tinctures are one of the easiest options. Just add a few drops under your tongue every few hours. Edibles are another simple choice. However, they take longer to work. Be careful not to take too much and end up undoing your progress.
Smoking and vaping can be more challenging. Take a few puffs every couple of hours. Keep in mind that it's the same as edibles. Too much can cause you to have to start the process over in 48 hours. 
Are you ready to start micro-dosing? Leave a message below to let us know how it works for you!