Bio Jesus strain is an evenly balanced hybrid made by crossing Bio Diesel and Gumbo. It is known to make you feel relaxed, euphoric, sleepy, hungry and happy. Bio Jesus can help with anxiety, depression, stress, pain and insomnia.
If you are interested to know more about Bio Jesus, then here is all about its effects, flavors, aroma, medical uses, and so on. Keep reading to get all the needed info.
Effects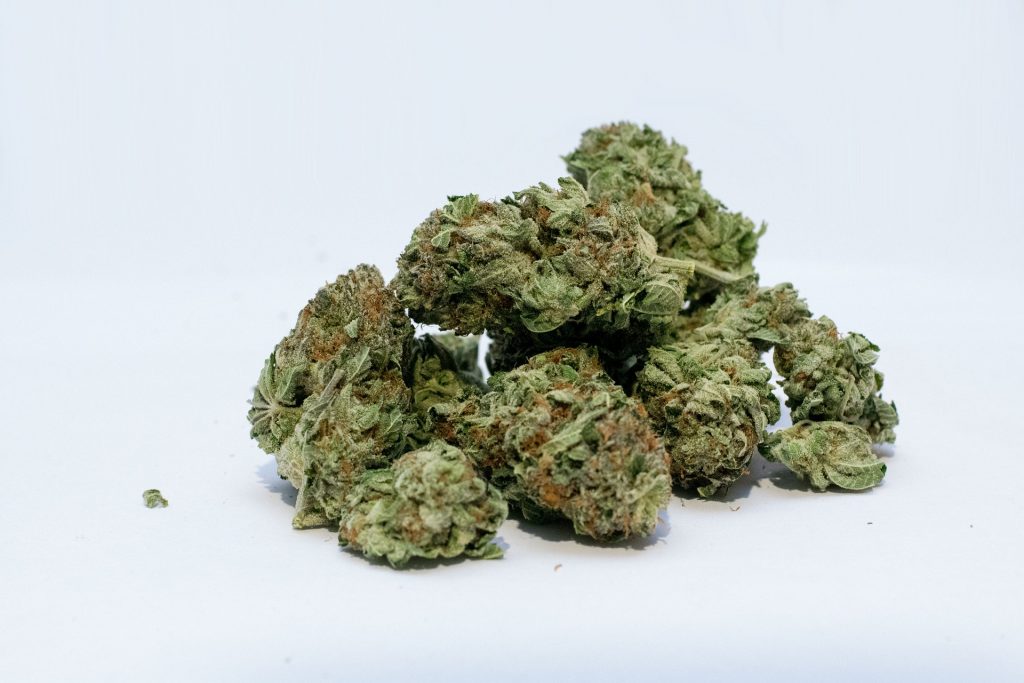 Bio Jesus strain is one of the most potent strains out there. Its effect starts with a cerebral haze which escalates with night time use. Does not matter if you are a veteran, once you get a good hit of this strain, you will feel all the effects of this strain.
You will start feeling relaxed, happy and euphoric. Soon you will feel sleepy and hungry as well. This can be great for many disorders like stress, depression, eating disorders, and insomnia.
Strain Genetics
The Bio Jesus strain is a 50% indica and 50% sativa hybrid made by crossing Bio Diesel and Gumbo.
Similar Effect Strains
Some of the similar strains as Bio Jesus strain are – T-1000, Raspberry Cough, Monkey Balls, Tangie Biscotti and so on.
Bio Jesus Strain: Appearance
Ther appearance of Bio Jesus comes from its parent Gumbo, which is an Ohio-bred indica. The strain has buds that are compactly packed and are light green to medium green in color. They have orange pistils on them at places. The buds appear to be white in color because of the thick covering of white crystalline trichomes on it.
Flavor and Aroma
The fragrance of Bio Jesus comes from its parent bio-diesel. The overall fragrance can be described as a light and crisp aroma with hints of floral scents and tropical fruits. When you break the bud, you will notice an intense aroma along with a strong pine flavor. The smoke can be unpleasant and harsh.
Medical Uses of Bio Jesus Strain
The Bio Jesus strain is known to make you euphoric, happy and relaxed. This can be very helpful for those suffering from anxiety, stress and depression. At the same time, the relaxing and sleepy effect can be beneficial for not only insomnia but also chronic pain, fatigue, muscle spasms, headache, migraines, etc. Another major medical use of Bio Jesus can be in dealing with eating disorders like nausea and loss of appetite.
Type
Bio Jesus strain falls under the category of relaxing strains that make you forget any chronic pain, fatigue, muscle spasms, etc. It also induces sleep and hence ideal for those suffering from insomnia.
Concentration and Potency
The Bio Jesus strain has a THC level of over 26%. This makes it very potent. So make sure that you keep a note of the effect it is causing on you as you might not want to go overboard.
Concluding Words
I hope you all could get all the information you were looking for about Bio Jesus strain. In case you have already tried this strain or are thinking of consuming it in the future, then make sure to share your experience with Bio Jesus in the comment section below. We will be glad to hear from you!